We are so glad you are part of Bold Color Bootcamp! I hear your frustration, so let's work to get you what you need and get you painting.
To find the videos, the very first step is to login from this link or from our Bold School website. You just need to login with the original email you registered with and your password. Once you have logged in, you will see a screen which says Welcome to Your Class Library.

Scroll down on the page and you will see all the courses where you are registered. Find the course you wish to enter, then click on the Get Started button.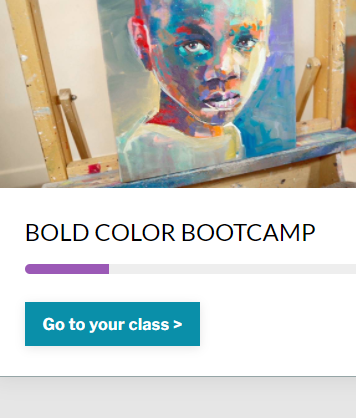 The first screen to pop up will be the welcome video. Just click the arrow in the center of the video to play.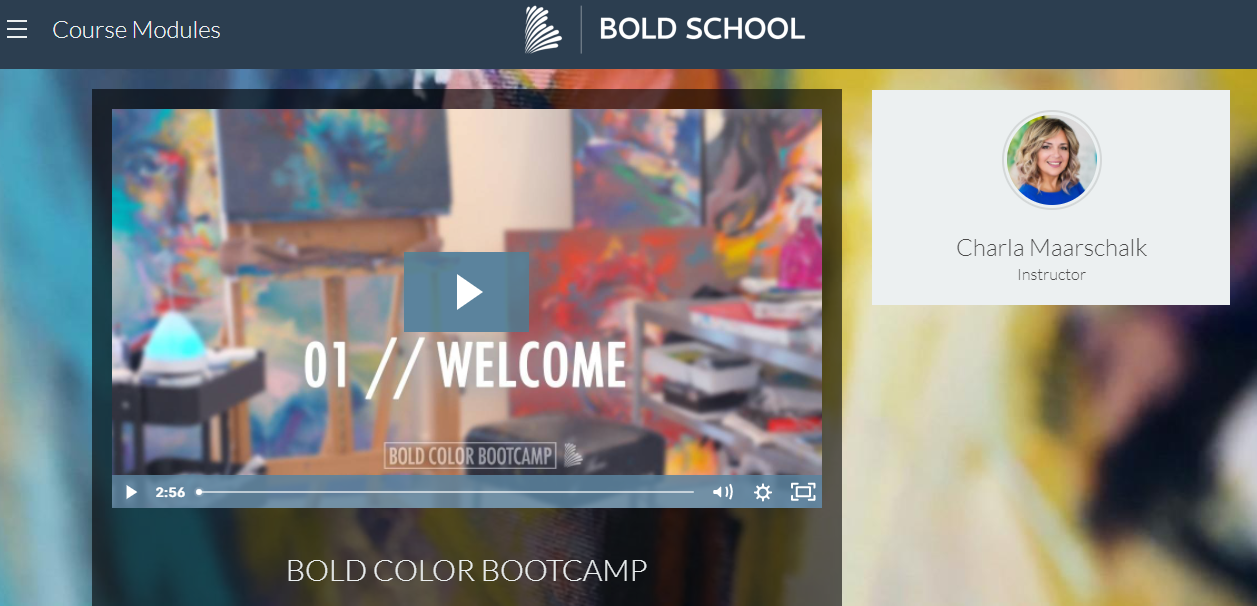 After you watch that first video, you will look to the top left-hand corner of the same screen. in that corner there are three horizontal lines beside the words Course Modules. You want to click on the three lines.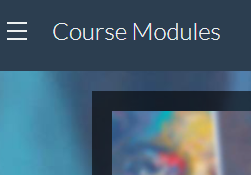 As soon as you click on those three lines, you should have a list pop up on the left of your screen. It looks like this: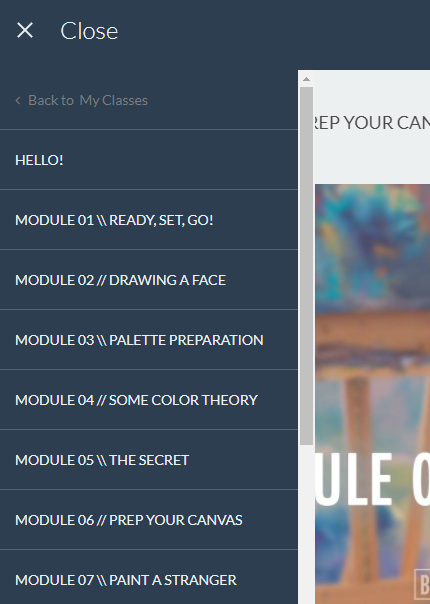 This is your course outline, and this list lets you travel through all the course modules. Scroll down to the module you wish to watch and click on those words. That takes you to a screen which looks like this:
.

You can find the videos by clicking on the pictures on the left. You can also get there by scrolling over the words beside the pictures. When they turn blue, you can click on the words. Either option will take you to the same spot. The next page that you should see is the video page. That page looks like this (for our example I selected Module 6).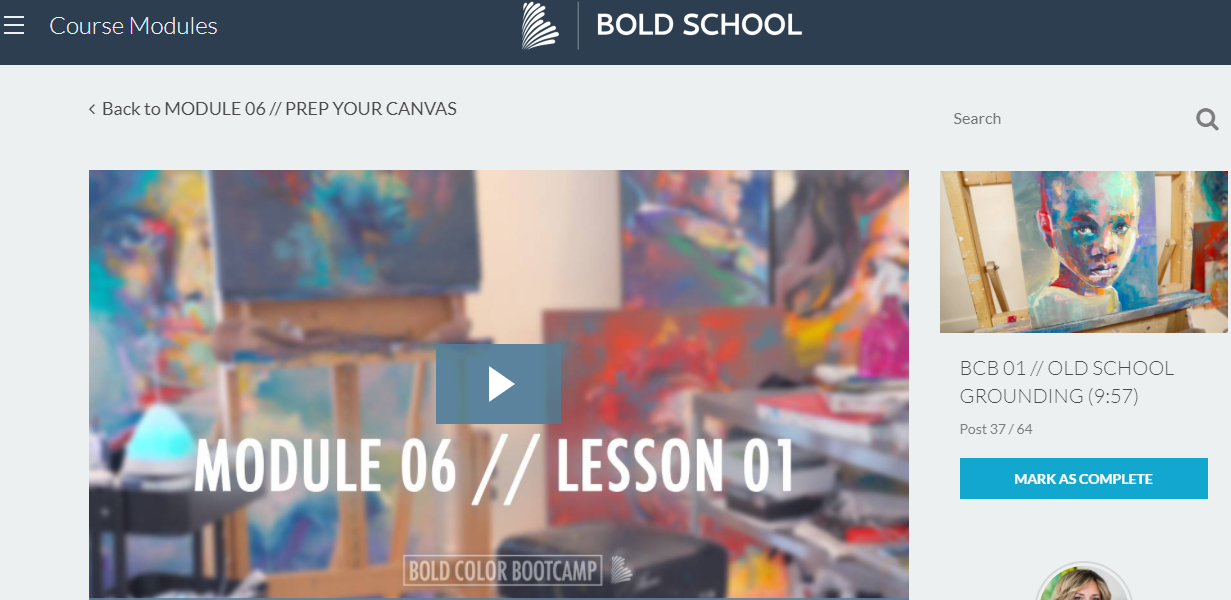 Once again, click the arrow in the middle of the picture which says Module 06. That is the video you want. Once you click the arrow, the video will begin.
Your next step (after watching), is to get back to your options screen so you can find the next video. To do that, you click on the words above the Module 06 video. They say Back to Module 06 // Prep Your Canvas. I have circled them for you in this next photo so you can see which ones I mean.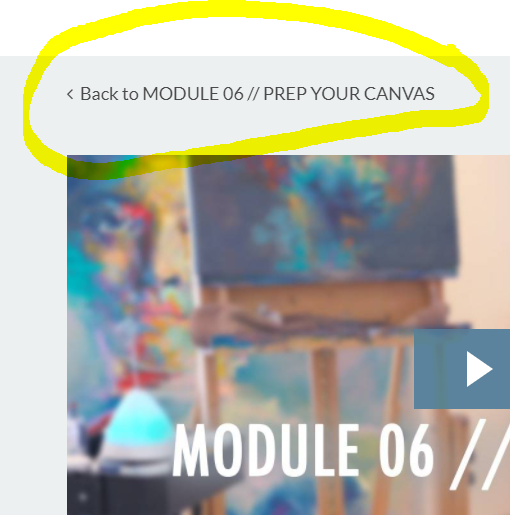 The words will differ depending on which module you are watching, but they will be in the same location, and will return you to your course outline screen.
Happy watching!