Each module has a downloadable PDF for your convenience, although the location does vary course by course.
To find PDFs in Bold Color Bootcamp, you login through the Bold School website. You will see a screen which says The Library.

If you scroll down that page, you will find a list of all the courses where you are registered. Select Bold School Bootcamp, and click on the blue Go to Your Class button.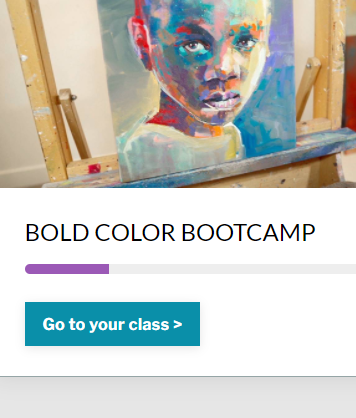 Once you have selected Bootcamp, you will open to the welcome page. In the top left hand corner there are three horizontal lines located next to the heading Course Modules.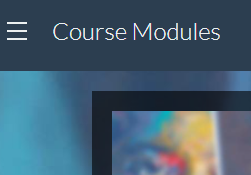 Click on the horizontal lines. This opens the drop down course list. Click on any of the modules to find the drop down list for that module.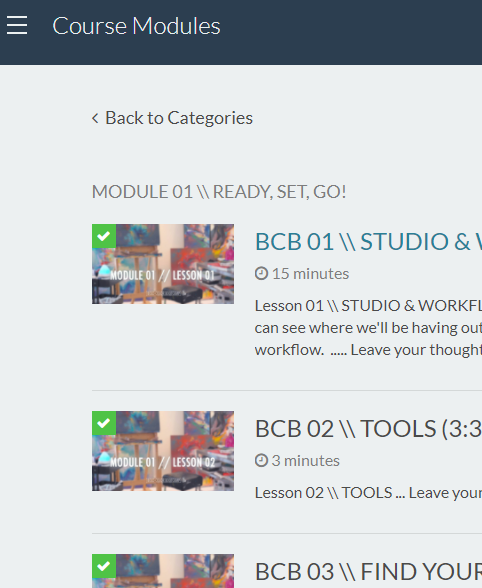 In each course module, you will find a link to the downloadable PDF at the bottom of this list.

Click on that picture and it will take you to the correct PDF and will allow you to download. If you still have difficulties, please feel free to contact the Support desk for further assistance.